- DECEMBER 2013 -
CONTRIBUTORS' BIOS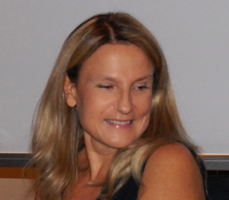 Journalist and writer. Founder and Editor of Bridge Puglia USA, that she created as a paper-based magazine in 1996 by the name of Bridge Apulia USA.
Born in Lecce of a Polish father and an Italian mother, she is a graduate in Foreign Languages and Literature at the University of Lecce and holds the Certificate of Proficiency in English from Cambridge University (UK). She has belonged to the Ordine Nazionale dei Giornalisti since 1983.
She contributes to the cultural page of La Gazzetta del Mezzogiorno, daily for which she has written since 1982 and was in charge of a weekly column about Italian Americans.
She has published essays, biographies, a novel and a collection of poems.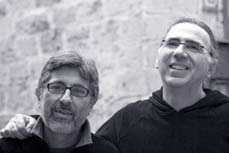 Nicola Amato
Born in Bari in 1958, he has been a professional photographer since 1980. He has contributed to national and foreign publications with themed photographic features and archive photos. Promoter of cultural initiatives, he also enjoys painting, particularly experimenting an ideal fusion between this and photographic images. He also produces videoclips with original music.
Sergio Leonardi
Born in Bari in 1958, he has been a professional photographer since 1980. Photographic historian, he is the Chairman of the Centro Studi per la Fotografia in Puglia and a member of the Società Italiana per lo Studio della Fotografia. Advisor to the Ministry of Cultural Heritage on projects regarding the cataloguing and digitalization of photographic material.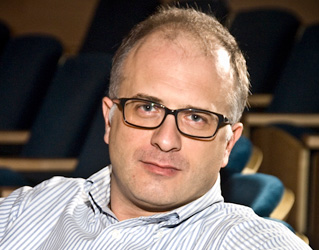 Emanuele Arciuli plays regularly for prestigious musical institutions like the Teatro alla Scala, Maggio Musicale Fiorentino, Orchestra Sinfonica Nazionale della RAI, Biennale di Venezia, Berliner Festwochen, the Miller Theater of New York, the Philharmonic Orchestra of St. Petersburg, the Teatro San Carlo di Napoli, Milano Musica, Unione Musicale etc.
His repertoire ranges from Bach to contemporary music, of which, referring especially to the United States, he is considered one of the most committed interpreters. He has been the first to execute numerous works dedicated to him, and his cycle of 'Round Midnight Variations attracted great interest after they were written expressly for him in 2001 by sixteen of the most important North American writers, amongst whom Crumb, Babbitt, Rzewski, Daugherty and Bolcom.
He has recorded numerous CDs for Innova Records, Chandos, Bridge, Vai and Stradivarius. The album dedicated to George Crumb, recorded for Bridge, received a nomination for the Grammy Awards while a Stradivarius CD, containing music by Adams and Rzewski, won the critics' vote for the best Italian disc of 2006.
He published Musica per pianoforte negli Stati Uniti, a history of American piano literature from its origins to the present day, for Edt.
He is Professor of Pianoforte at the Conservatorio in Bari and since 1998 has often been a visiting Professor at the College Conservatory of Music of Cincinnati and at other American universities.
In 2011 he was awarded the Abbiati Prize as Best Soloist.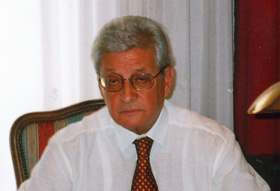 Born in Turin, Mario T. Barbero is a writer, journalist and literary critic. Sub-editor of some magazines, he is the editor of the online MTBmagazine.
He was in charge of the screenplay for the films Il ventre di Torino for RAI-SAT and Il Museo Civico Pietro Micca e dell'Assedio di Torino del 1706.
He has been awarded various literary prizes in Turin, Vignale, Padova, Pescara, Tocco di Casauria, Roma, Ostuni, Empoli, Avellino and the Certificate of Merit at the Faculty of Italian of the Binghamton State University in New York.
Author of novels, plays and short stories, he has published with various editors: Le ombre verdi, Il cantore di Confucio, Foglie, Un'estate tardiva and La gara più difficile. In the field of the action novel (detective stories, mysteries, thrillers) he has published Delitto al Museo, Presunto colpevole, Artistica Funeraria S.r.l., Doppio intrigo alla Reggia, Un gioco pericoloso, Esecuzione perfetta, Operazione Wolfgang, Mortis Causa (translated into Portugese), O Homem da Madeira (for a Portuguese Anthology). Under the pseudonym of "Robert S. Mannon" he has published: Un colpo di fortuna, Il diavolo ride, La notte delle lanterne, Delitto al Regio and Marciarancia a Carnevale. He is co-author of Delitto alla Fiera del Libro. He has taken part as author in the project "Noirgiallothriller - Le investigazioni del traduttore" at the Faculty of Foreign Languages and Literature at the University of Turin.
He works with the Centro Italiano per le Arti e la Cultura and with various Cultural Associations. He is a teacher at UNITRE in Turin and Carmagnola.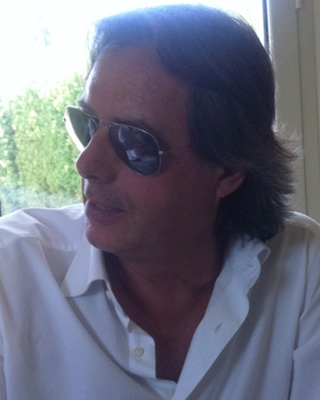 From Lecce in Salento, he is a professional journalist. Former correspondent of La Gazzetta del Mezzogiorno, he now works with Agi, the Italian Journalistic Agency.
He has collaborated with the BBC on a feature on the clandestine crossings of immigrants in the Otranto Channel and with France 3 on a feature on the trade in young women from the East destined to become victims of prostitution in Europe.
Graduate in Modern Literature he has written Albania, i giorni della rivolta (published by Congedo editore of Galatina, Lecce), an essay in contemporary history from the fall of the Communist regime to the signing of the first Constitution in the democratic age; La carovana delle sirene, a novel-cum-report on the routes between Albania, Montenegro and Kosovo taken by the women from the Eastern countries destined to prostitution, and a collection of short stories, Barchette di carta, with the preface of the former rector of the University of Salento, Donato Valli.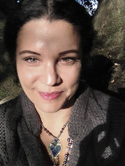 California photographer Lauren Berley has a body of work that spans from her early years of fashion and motion picture work to a life-altering assignment: the recovery of New York City in the wake of 9/11. Since telling the story of a heroic community in downtown Manhattan post-9/11, Lauren has never stopped pointing her lens at the human condition.
A recent extended stay in Toscana's Lunigiana region has deepened her exploration of roots and origins.
"Photography gives me permission to see just how many ways there are to live in this world. It is instructive, sobering, haunting, and spectacular" – says Lauren, who continues to photograph throughout the American Southwest.
She explains, moreover, her commitment to "Legacy of Pride" in these words: "Legacy of Pride" began as a fun glance at rodeo queens and bucking broncos, but I found myself in the yards and sheds of hard working American people who pass the baton from generation to generation, the people whose life's work once fed our people healthy food, and is now being compromised by industrialization. The deeply-rooted "Western" heritage of family, self-reliance, and integrity began to show itself in my work and gave birth to "Legacy of Pride."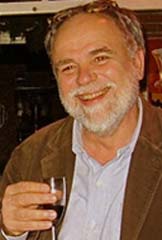 Born in 1951. Professor of Zoology at the University of Salento, Italy.           
Associate Member of ISMAR, of the National Research Council. Member or past member of the editorial boards of: Advances in Oceanography and Limonology, Aquatic Biology, Aquatic Invasions, Cahiers de Biologie Marine, Ecology Letters, Italian Journal of Zoology, Journal of Evolutionary Biology.
Editor in chief of the Italian Journal of Zoology.
Research Interests: Marine Biodiversity and Ecosystem Functioning; Hydrozoan Taxonomy, Biology, Ecology, and Evolution; Life Cycles; Developmental Biology; Evolutionary Ecology; Philosophy of Science; Scientific Museology.
Main honors: Prix Manley Bendall 2005, Albert 1er Medal for Oceanography, given by the Institut Océanographique de Paris. His works is cited by the Encyclopaedia Britannica, The Mc Graw Hill Yearbook of Science and Technology, The Mc Graw Hill Encyclopaedia of Science and Technology, The Italian Edition of Mikey Mouse journal, The New York Times, Time Magazine (with a cover story), Frank Zappa.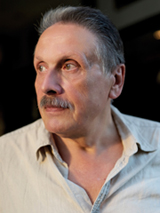 He is one of Italy's most highly-rated photographers from the Salento. Teacher of Photography at the Academy of Fine Arts in Lecce, he has provided the photography for numerous works on the figurative art and architecture of Puglia for local and national publishers. He was the official photographer for the Italian Archaeological Mission in Hierapolis (1985-1986) and he has organised numerous photographic exhibitions in Italy and other countries including Malta, Turkey, Belgium, Hungary, Ireland, the United States, Taiwan, Brazil and Switzerland. In his career he has always sought to highlight the beauty, energy and colours of a Salento that is truly surprising. For Bolognini the image is a means of discovery, in which the true essence of the region is revealed via the painstaking representation of its multiple features.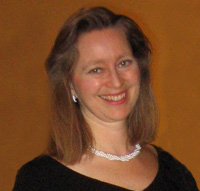 Nancy Clare Caponi has served as executive director of the Architectural Foundation of Santa Barbara since 2007. Born in Minnesota, she is the eldest of six children, and her father, Damiano Caponi, is a native of the Marche region in Italy. "Chiara" Caponi belongs to the local Italian conversation group Parliamo. She holds an MA in Art History from the University of California and a BA in Art History from Drake University. She has written a number of articles for publications, and has taught art appreciation classes in Colorado, Iowa and California. Career highlights include working with: the renowned Baldwin Gallery in Aspen; SB Contemporary Arts Forum; UCSB Academic Senate; Drake University Fine Arts; and the Des Moines Art Center. She lives in Santa Barbara with her husband Robert Adams, a landscape architect, and kitty-cat Luna.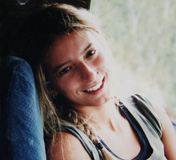 Lorena Carbonara lives and works in Puglia.
Since 2004 she has been interested in American culture, in particular the borderline cultures (Native Americans, Afro-Americans and Chicanos).
After completing a Master's degree in "Cultural studies and visual culture" at the Faculty of Education Science and a Ph.D in "Theory and praxis of translating" at the SAGEO Department of the Language Faculty, she obtained a research grant in Anglo-American Language and Literature at the Faculty of Education Science of the University of Bari.
She has published numerous articles in national and international reviews and participates actively in the spreading of alter-native American culture.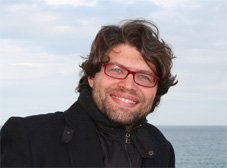 The sea is my horizon, I recognize myself in its values and in its qualities.
I see it from the window and I am near it when I work; I teach Shipping and transport Law at the University of Bari, dealing with ships, ports, safeguarding of the environment, and even pirates. My last voyage took me from Malaysia to Nigeria on stormy seas, amidst inequalities that are hard to credit. I published one of the first inquiries into modern pirates, (Nei mari dei pirati, Longanesi) as a reflection of our times.
But having spent more than 20 years traveling round the world and studying foreign customs and culture I have written scores of essays, articles and reports for Italian and foreign newspapers and magazines and I sit on the editorial board of Limes, a geo-political magazine. With Limes I was envoy to the Balkans during the war. I spent a year in Montenegro and wrote Montenegro viaggio senza tempo (Giorgio Mondadori) with a preface by Emir Kusturica. Then there's my land, Puglia, which I carry with me even when I travel. I have travelled up and down it slowly, on foot, on my bike, and above all, by boat. Since 1992 I have been writing about it in La Gazzetta del Mezzogiorno, where I also write the column entitled "L'Angolo del Mare".
One particular place on my travels really made an impression on me; it's a Look-out Post in the harbour in Giovinazzo (Bari); like a ship of stone surrounded on three sides by the sea and on the other by the Romanic cathedral. Here I am one of the founders of "Vedetta sul Mediterraneo", the first European association of writers of the sea. If you find yourself in these parts, look me up.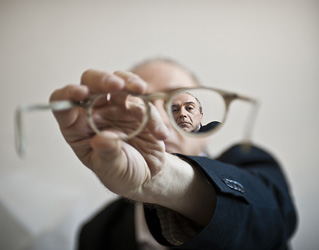 The photographer Marco Caselli Nirmal has conveyed to us his deep-rooted love for music, theatre and dance through his pictures since 1977.
His artistic talent has been recognised by the most important architecture and design reviews and extended his interests to Contemporary Art by documenting, from 1977 to 1985, all the exhibitions and performances at the Palazzo dei Diamanti and the Modern Art Gallery of Ferrara.
The year 1979 marked the beginning of his long-lasting collaboration with Ferrara's Teatro Comunale, which made him an "active fitness" of its history for over thirty years.
Since 1990 Mr. Nirmal has been the official photographer of the famous Conductor Claudio Abbado. He is highly appreciated for the realisation of a special camera filling which enabled him to shoot silently during concerts and every other kind of recording. The originality of his research reveals the intimate nature of his art.
(Photo of Marco Caselli Nirmal courtesy of Matteo Cattabriga)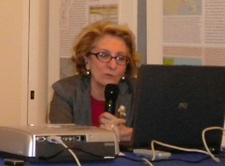 Teacher of Archeology, Greek and Roman Art History, and Archeology of Roman Provinces at the Faculty of Literature and Philosophy of the University of Bari.
Her field of interests concern Apulian cities and territories from Roman times, especially the Roman centers in Canosa, Ruvo, and Egnazia.
She has lead interpretive studies of some of the most important architectural sites in the region, such as the Temple of Jupiter Taurus, and St. John's Baptistery in Canosa, as well as the Paleo-Christian monuments in Egnazia.
She also focuses on the history of Collectivism of the eighth century, in particular with the formation of the Ruvo Jatta museum.
As of 2001, she has directed the interdisciplinary project "Egnazia: from excavation to appreciation".
In agreement with Research Institutes, local bodies, and the Ministero per i Beni e le Attività Culturali, she coordinates numerous study projects to integrate cultural heritage appreciation with potential cultural tourism initiatives in Apulia.
Author of numerous publications, she has coordinated expository events and is the president of Altair s.r.l. - Alta Tecnologia in Archeologia, for innovation and research in Archeological studies, spin-off venture at the University of Bari.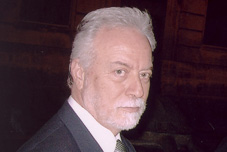 Antonio Cassiano, born in Taranto in 1945, was the Manager of the Museo Archeologico Provinciale Sigismondo Castromediano in Lecce until 2012.
He is currently teacher of Museum Studies at the School of Specialisation in Classical and Mediaeval Archeology at the University of Salento.
A graduate and specialist in History of Art, care of the Universities of Lecce, Urbino and Naples, he has curated and managed exhibitions on the civilisation in Puglia from Ancient Times to the XX century.
Among the most important: "Il Barocco a Lecce e nel Salento" (1995); "Artisti Salentini dell'Otto e Novecento" (2007); "Scultura di età Barocca tra Terra d'Otranto, Napoli e la Spagna" (2010); "Echi caravaggeschi in Puglia" (2011); "La Puglia, il Manierismo e la Controriforma" (2012).
He has also published studies on the Bizantine, Norman and Angevin civilizations in Southern Italy.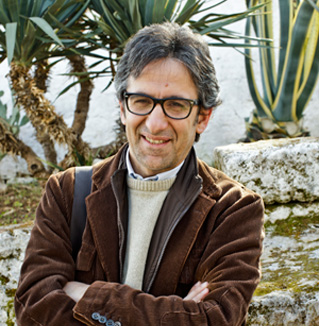 Born in Ostuni, he is an agronomist and naturalist specialized in Environmental Management and has studied the themes of the "enlivening and easing" of rural development, co-ordinated awareness-raising campaigns and environmental education, worked with the local Development Agency (GAL Alto Salento) at the Istituto Agronomico Mediterraneo (IAMB) in Valenzano, has designed, planned and created itineraries (like the themed ones of the "Olive Oil and Wine Road", the road in the "Ancient Olive Tree Park of Alto Salento"), has participated in the drawing-up of planning and management instruments for protected areas on behalf of the Puglia Region and the Nature Reserve of Torre Guaceto and for the Ostuni City Hall and is currently Chairman of the Regional Nature Park of the Coastal Sand Dunes from Torre Canne to Torre San Leonardo.
He has created local development projects connected with the enhancement of local organic and agricultural production and local culture ("Oro del Parco" from Torre Guaceto, the institution of the local Slow Food office, the "Oro dei Giganti" project of the Community of Monumental Olive Trees in Puglia).
He is the author of numerous scientific and less specialized publications. With the publication of Ostuni da Camminare: percorsi tra storia e natura (A Walk around Ostuni: paths through history and nature) and the documentary on the Regional Coastal Sand Dune Park, he won the "Leonardo Mondadori" cultural award in 2006 and 2011. He writes in local newspapers about the environment and the territory.
Marcello Comitini, poet, novelist, translator, did many different jobs before dedicating himself exclusively to writing poetry.
After finishing High School he did a Masters Diploma in Fine Art and then a Degree in Law.
He has taught Photography and Film Studies in state schools. He has also worked as editorial consultant, human resources analyst and theater manager.
These different experiences gave him the opportunity to travel all over Italy and to live in Montecarlo for three years.
Currently he divides his time between Italy and England.
Expert and fan of French Literature, he has translated various prose writers and poets, amongst whom Baudelaire, Pelloutier, Aragon, Soupault, Maritain, Delerm, Arbouville and Mambrino.
He has published three collections of poetry; Un ubriaco è morto, Formule dell'anima and Di Cremisi e Azzurro.
He currently publishes stories in the six-monthly reviews Prospektiva and La Masnada and manages the website www.terracolorata.com, in which he publishes his own poems and those of his poet friends.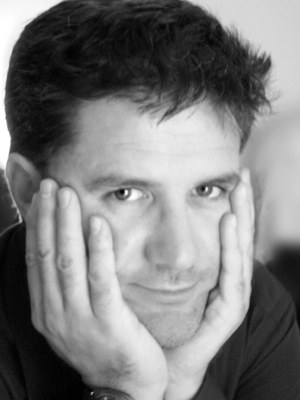 Journalist, writer, copywriter, musician. He has written about arts and entertainments for the daily La Gazzetta del Mezzogiorno since 1999, mainly in the role of music and film critic. He is the Press agent for various artistic entities: Multicinema Galleria and Teatro Forma in Bari, the theatrical-musical group Rimbamband, the dance company Res Extensa, etc. He works as a copywriter with the creative agency FanizziMaggipinto. In his academic background there is the Conservatorio in Bari, with qualifications in Piano and Conducting. He is an expert and fan of the cinema and he has published Gli orizzonti del cinema di Stanley Kubrick (Mario Adda Editore, Bari 2003) and co-worked on Cineasti di Puglia. Autori, mestieri, storie (Mario Adda Editore, Bari 2006) and on Cineasti di Puglia. Film, paesaggi, associazioni (Edizioni dal Sud, Bari 2007), and Riccardo Cucciolla. Ritratto di attore (Edizioni dal Sud, Bari 2012).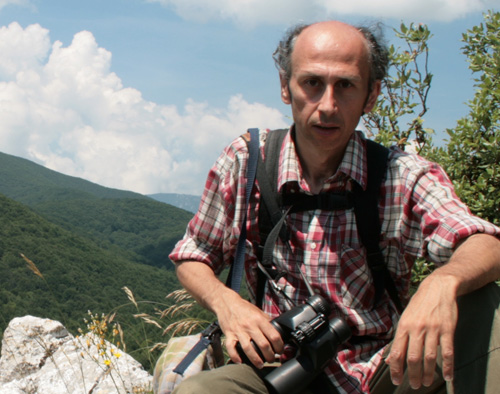 Born in 1967 in Foggia, where he lives, he has always been interested in the conservation of nature. He is the local head of the Foggia branch of LIPU and co-ordinator for Puglia and Basilicata. He works in the field of the safeguarding of the Apulian environment, particularly in Capitanata, for the promotion of protected areas and the enhancement of natural areas.
Collaborates on the monitoring of species at risk like the lesser kestrel, the black stork, the lanner falcon and the otter. He has organized conferences and initiatives to promote the institution and expansion of the National Park of Gargano, Regional Parks of Fortore, Bosco Incoronata and Ofanto as well as Protected Oases.
He has collaborated on journal in this sector (Airone) and has published many studies on the distribution of some species of particular interest (lanner falcon, red kite, otter, lesser kestrel and black stork).
He has published numerous articles and has been the curator of documents and speaker at conferences on the theme of renewable energy and its effects on biodiversity and landscape.
Since 2005 he has been a member of the Technical Committee for the safeguarding of the fauna and game birds in the Province of Foggia.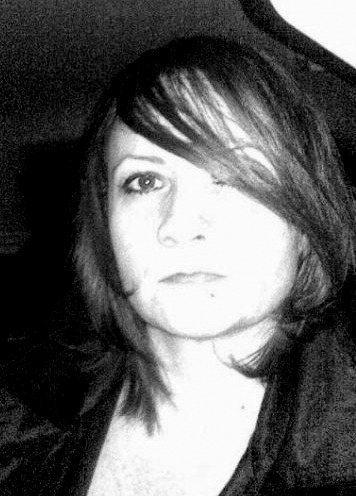 Originally from Como, now living in Salento, she came to photography by chance in her early twenties, because of the opportunity it offered to observe the external world, and took it up with a passion.
She considers photography a way of "stopping things", so as to take possession of them.
Years of work in the tourism sector helped her to decide to combine her passion for photography together with that for tourism.
These days she is a freelance photographer, organizing Photo Tours in Puglia for tourists, and does photo shoots for hoteliers and the hospitality sector.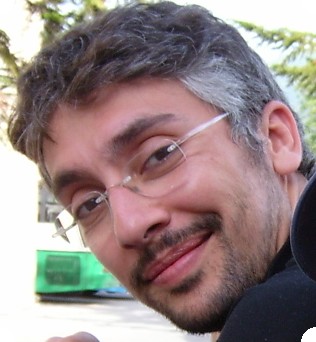 Marco Dadamo graduated in Biology at the University of Salento with an experimental thesis in Applied Ecology and he holds a PhD in "Knowing and valorizing the environmental and cultural heritage" from the "Scuola Superiore Isufi" of the University of Salento.
In 2002, under the agreement between the Ministry for the Environment and the CNR (National Research Institute), he took part in the project "Bio-diversity Conservation and Management". In 2003-2004 he was involved in the creation of Territorial Information Systems as part of the projects "Environmental features of areas of high industrial risk at Brindisi, Site of National Interest" and "MigoriaP" of the Inter-university Consortium for Marine Science (CONISMA).
In 2004 and in 2006 he worked on post-graduate scholarships in the field of ecological analyses by means of G.I.S. and Remote Sensing techniques in Salento.
In 2006, he worked on a PRIN project - "Assessment of spatial heterogeneity and fragmentation in real ecosystems in different scales using vegetation indicators obtained from multi and hyperspectral imaging from planes and satellites", in the reserve of Lake Vico (Viterbo district).
In 2007 he worked with S.M.A. S.p.a. in the individuation and the outline of the aims of the Information System of the Environmental Risk Area.
Since 2002 he has worked with the Landscape Ecology Laboratory of the Department of Biological and Environmental Sciences and technologies of the University of Salento, under Professor Giovanni Zurlini.
Since 2008 Dadamo has been in charge of the management of the "Litorale di Ugento" Regional Nature Park.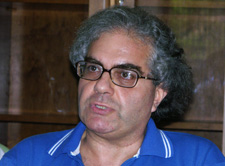 He works on various reviews and at the daily La Gazzetta del Mezzogiorno. He has written historical and literary essays, poetry collections, research and stories inspired by the "losers" of the South. His texts have been included in anthologies published abroad. He is the author, with Gigliola De Donato, of the biography of Carlo Levi Un torinese del Sud (Baldini Castoldi Dalai 2005). Amongst his works are: Il ponte di Heidelberg (1990), Beatles (2004), Terra dei passati destini (2005), Fotografie e altre istantanee (2008), 20th Century Vox (2009), Romanzo meridionale (2010). He is promoter of and in charge of two study centers on the history and literature of migration, for whom he manages the review called "Frontiere".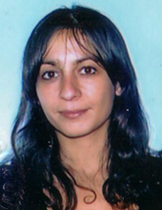 Art critic and independent curator, born in Lecce, in 1976, where she still lives and works. Graduate in Cultural Heritage at the University of Lecce with a thesis in History of Contemporary Art entitled "La fotografia in Franco Vaccari: dalla contemplazione all'azione". ("Photography in Franco Vaccari: from contemplation to action") She has a transversal background ranging from art restoration (in fact she studied for four years for a qualification in the restoration of paintings and frescoes) to the latest tendencies in contemporary art. Since 2006 she has worked as correspondent from Puglia for the major reviews of contemporary art in Italy, like Exibart, ArteeCritica and FlashArt.
She belongs to the Eclettica Cultura dell'Arte association in Barletta, which organises important art events like "Intramoenia Extrart Castelli di Puglia", curated by Giusy Caroppo and managed by Achille Bonito Oliva. She devises and designs exhibitions of youth art for private galleries and public spaces throughout the country.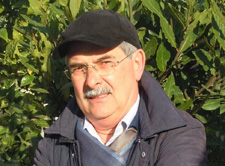 Teacher at a state high school, he graduated in Education with a thesis on "Theory and practice in environmental education" and has a Ph.D. in "Developmental education" (with a thesis on "Environmental education and sustainable development"). He completed a university specialization course on "The history of Puglia" with a thesis on the "Production and divulgation of science in Salento between the 19th and 20th centuries".
He is the author of numerous articles and scientific and popular contributions on environmental issues, published in newspapers and magazines.
Active in the World Wildlife Fund of Italy since 1983, with which he has worked on many campaigns, including that to institute the regional nature park of the Rauccio Woods and Marshes, he has held various posts within the Association, in Puglia and in Salento.
He is also the author of programs and projects for the institution of parks and nature reserves for the training and updating of teachers and cultural operators in the field of environmental education.
His most recent publication is the essay Environmental education amidst biodiversity and inter-culture (Roma, Anicia Editore 2012) with a preface by Fulco Pratesi.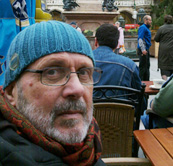 Poet and writer, formerly a lathe-turner, born in Adelfia (Bari), he has numerous collections of poetry to his name, amongst which: Chiodi e rose (Matera, 1970, republished by Rainoneditore, Bergamo, in "Poesie Operaie" in 2006), L'odore della pioggia (Bari, Laterza 1980), Il cielo, le spine, la pietra (Lecce, Argo 1995), Ogni poesia è un mistero (Putignano, Vito Radio 2007); and some novels, such as Tuta blu, with a preface by Paolo Volponi, (Milano, Feltrinelli 1978), republished in the pocket version series entitled "millelire" by Stampa Alternativa, in 1994, and re-proposed in 2002 by Zambon in Frankfurt, translated in France, Germany, Mexico, Russia and Cuba, which was the basis for a film directed and produced in Germany (Florian Furtwangler Film), and nine theatre treatments, in France, Germany, Belgium and Switzerland.
He has also published Prima l'amaro, poi il dolce (Milano, Feltrinelli 1981), Fragmenta (Pescara, Edp Walking 1988), Ali di pietra (Bari, Delphos 1991), Acque sante, acque marce (Palermo, Sellerio 1997) and other works.
Finalist in many literary competitions (amongst which Viareggio and Sirmione-Catullo), he appears in Letteratura italiana, edited by A. Asor Rosa, (Torino, Einaudi 1991), in the Guida letteraria d'Italia, by O. Maurer - E. Arnold (Insel Verlag, Frankfurt1988), Italian edition: Guanda (Parma 1993), and in Motus, an anthology of workers' poetry (Roma, Edizioni Lavoro 1988).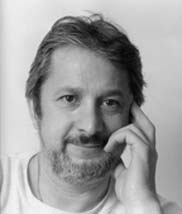 Born in Milan, grown up in a stimulating artistic environment, he begins to write at a very young age. At 16 he moves to the U.S. and completes his studies there.
He returns to Italy in 1978 where in the following years he wins numerous awards for his poetry, narrative and essays, amongst which "De Finibus Terrae", the "Coppa del Mare", "Premio Città di Modica" and the gold medal for journalism at the "Premio Emigrazione".
His contributions have appeared in numerous reviews and anthologies in Italy, France, Greece, Switzerland and the U.S.
Editor-in-chief of L'Idea magazine (Brooklyn, NY) and contributor to Bridge Apulia USA since 1997, Dossena has been advisor and secretary to COMITES (Comitato Italiani all'Estero) in New York and Connecticut, and has served in various roles within the Circolo Culturale di Mola.
He is a member of the New York Academy of Sciences, the Accademia Tiberina, the Accademia dei Bronzi, the Accademia Marconi, the Haute Academie Française, the Academie des Marches (France) and the Lions Club International.
He is the author of a book of short stories, Caro Fantozzi, published in 2009, and of the bilingual volume of essays, Doña Flor, an Opera by Niccolò van Westerhout.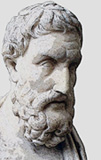 Epicuro has been chosen as a nom de plume by an expert who has taken time off from his successful professional career in New York to sign his reviews of Italian restaurants in the United States.
A great traveller, amateur chef and connoisseur of cooking traditions from all over the world, but in particular those of Italy and Puglia, which he loves very much, he has put his extraordinary culinary knowledge at the disposal of our magazine and our readers.
Originally from Trieste, though by now resident in Salento for thirty years, he is a freelance journalist and photographer. He has contributed to several publications, the most recent being the Quaderni Habitat, edited by the Ministry of the Environment.
He works with various Hotel and Catering Schools in Salento as an expert in the History of Gastronomy and Mediterranean Cooking.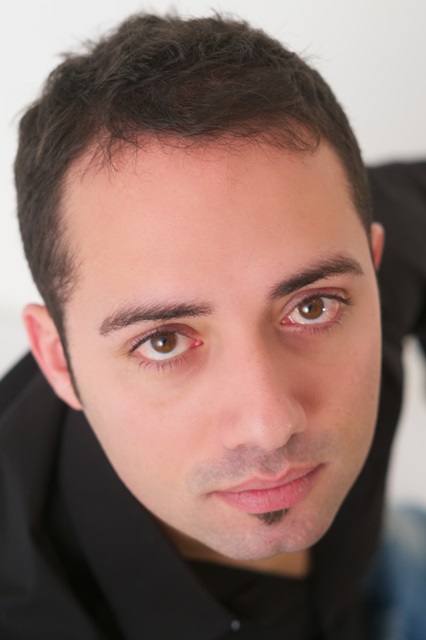 Born in Terlizzi (Bari), in 1980, Maurizio Evangelista is a poet and cultural organizer.
Since 2010 he has been contributing to the 4-monthly literary journal La Vallisa, edited by Prof. Daniele Giancane of the University of Bari.
His first publication, the collection Suonatore di corno, received good reviews from the critics and attracted the interest of the poet Dragan Mraovic, who translated some of the poems into Serbian.
Maurizio is the creator and artistic director of the event "Notte di poesia al Dolmen" held in Bisceglie (now in its 4th edition) and he also organized the "Parola di Poeta" festival at the Mimesis Theater in Trani (two editions) and the "14th Settimana della Cultura" in Bisceglie.
His poems have appeared in Italy and abroad, translated into Spanish by the Mexican artist and journalist Blanca Estela Rodríguez. With Adda Editore, in the series for children "Scritture Meridiane per Ragazzi", he has published a short story entitled "Il lupo", which was included in the book Gli animali e noi.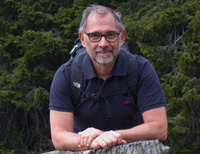 A life spent on the move, so much so that his motto is "wherever you look for me I will have just left".
By vocation and by trades. The latter in the plural, because there's more than one: journalist, photographer, writer and organizer of trips for small groups with whom to share his passions in the first person: good food and wine, nature, arts and crafts in the little Italian villages, in search of places, stories and people. He made his 'debut' at the age of 19 by joining an expedition to New Guinea and later became a correspondent and editor of magazines in the sector; until he went on to walk "among the clods and clouds" as they once wrote when presenting him.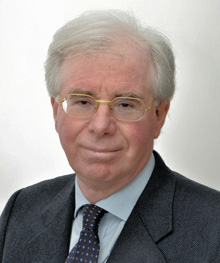 Born in Lecce on April 4, 1953, he graduated in Agricultural Science from the University of Bari and is registered with the "Ordine dei Dottori Agronomi Forestali" in the province of Lecce.
In 1979 he was recruited by the Lecce Olive-growers Association, where he held the post of Director from 1983 to 2006.
From 2006 to 2011 he was employed by the Puglia Region, firstly as a manager of the Agricultural service and then as director of Rural Development Policy Area. Later he was appointed by the Prefect of Lecce to be deputy prefectorial Commissioner of the Guagnano Municipality.
Currently, as well as filling the role of delegate for the Agricultural sector of the Fiera del Levante (East-coast Trade Fair) in Bari, he is a member of the Banca Popolare Pugliese – Parabita's board of directors, of the Executive council of the Bari branch of Southern Olive Oil Appraisers and Tasters Association (Associazione Meridionale Estimatori e Degustatori dell'Olio d'Oliva -A.M.E.D.O.O.), of the Puglia regional committee coordinating the Italian anti-cancer league in Bari, and is also a member of the 1st section of rural evaluation of the Land Registry commission in Lecce.
In 2005 the President of the Italian Republic conferred on him the award 'Stella al Merito del Lavoro' and in 2008 he received the honorific title of 'Commendatore al Merito della Repubblica italiana'. In 2002 he was awarded the insignia of honor of the International Olive Oil Council of Madrid and in 2003 he was appointed Academic Correspondent of the
Accademia dei Georgofili.
Lecce Rotary Club President for the Rotary year 2013-2014, he is married to Cinzia Ragusa, a secondary school Geography teacher in Lecce, and has a 24-year-old daughter, Antonella, who is a Law graduate.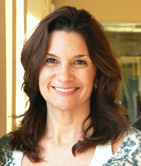 Christina Figueroa is native of Southern California where she raised her two boys and worked for twenty years as a litigation paralegal. During the last 6 years, she worked at Girardi & Keese, a prominent consumer advocate firm. Her job provided her with an opportunity to photograph tragic accident scenes, physical evidence, produce demonstrative evidence and trial exhibits which were used in several high profile trials held against Ford Motor Company, Shell Oil Company, Merck Pharmaceuticals and Disney.
As her interest in photography grew, she began to focus on photographing fascinating people, foods, and cultures. For the past five years she has travelled with Gruppo Ristoratori Italiani (GRI) documenting their food tours to various locations in Italy, including the regions of Tuscany, Puglia, Marche and Sicily.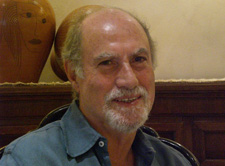 Luigi Fontanella lives in Florence and New York - Long Island, where he is Professor of Italian and Director of the Italian Program at The State University of New York. He has published 12 collections of poems, 9 books of criticism, and 2 of narrative. His most recent books are I racconti di Murano di Italo Svevo (Empiria, 2004); Pasolini rilegge Pasolini (Archinto-Rizzoli, 2005, tranlsated into various languages); Land of Time (New York, Chelsea Editions, 2006); L'azzurra memoria. Poesie 1970-2005 (Moretti & Vitali, 2007, Città di Marineo Prize, Laurentum Prize); Oblivion (Archinto, 2008); Controfigura (novel, Marsilio, 2009); L'angelo della neve (Mondadori, 2010); Bertgang (Moretti & Vitali, 2012).
He is the editor of the international journal Gradiva, and president of IPA (Italian Poetry in America). In 2005 President Carlo Azeglio Ciampi nominated Fontanella Cavaliere della Repubblica Italiana.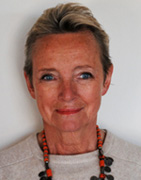 Swiss-born artist, Madeleine Gehrig began traveling early on in life. Her passion brought her to many remote corners of the earth, especially to the great Deserts and Mountains of Asia and Africa. She has visited more than 100 countries by now and is actively continuing her discovery of distant lands and cultures. In particular she is fascinated by details of nature and human creation. She now lives in Santa Fe (New Mexico), surrounded by the great beauty of the American West.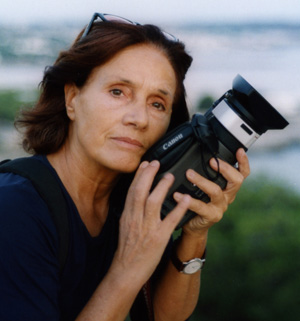 Born in Arnesano, Caterina Gerardi lives and works in Lecce. She works with magazines and periodicals as a photographer and cultural operator.
Her photographic books with pertinent critical essays, testify to the personal shows she has enjoyed in Lecce and numerous Italian cities.
Amongst her publications: Senza Cornice (Il Laboratorio); Dietro le Gelosie (Editrice Salentina); Le Figlie di Teùta - Donne d'Albania (Besa); Password (Lupetti); Luli fiori d'Albania (Besa); Sciuia Sciuia - Fotografie dal Marocco (Besa); La città ultima, (Besa); Nexhmije Hoxha - Il dovere della memoria (with Ada Donno, published by Quaderni di "Gramsci"); Verso Sud - Salento d'acqua e di terra rossa (with M. Cataldini and M. Pizzarelli, published by AnimaMundi); Joyce Lussu - L'utopia ragionevole e costruttiva (with A. Donno, published by Quaderni di "Gramsci"); Come vedi ti penso - Dal monumentale di Milano parole e immagini (Milella); L'Isola di Rina. Ritorno a Saseno (Milella).
Since 1997 she has been dedicated to directing films and participating in festivals, receiving important recognition. To name a few: Enver mio compagno di lotta e di vita - Conversazione con Nexmije Hoxha, Albania; La Festa del Sacrificio, Marocco; Come farò a diventare un mito. Omaggio a Rina Durante, Lecce; L'Anniversario, Albania; Verso Sud, Salento; Nella Casa di Borgo San Nicola, Con le donne, nel carcere, Lecce; Come vedi ti penso, Milano; L'Isola di Rina, Albania.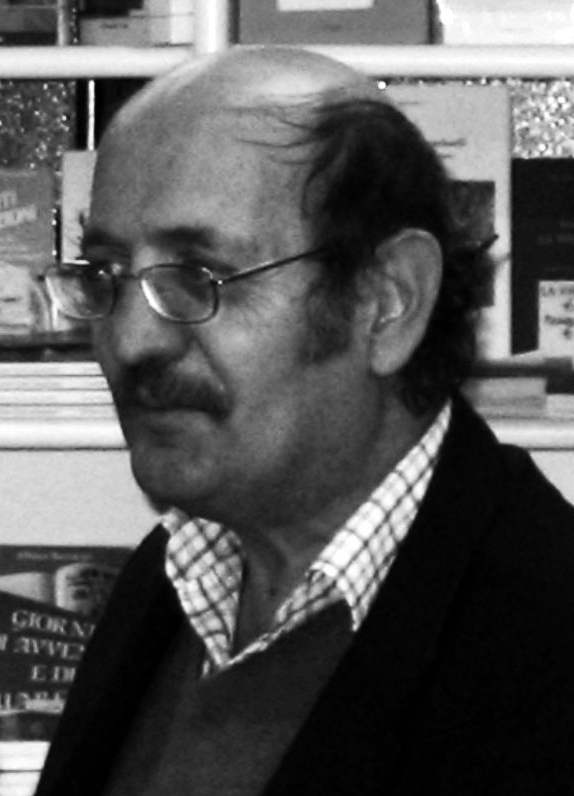 Lecturer at the University of Bari, he has published more than one hundred volumes of poetry, essays, literary criticism, and narratives for children. His first collection of poems is Vedere e non vedere (1969), with a preface by Tommaso Fiore; the most recent is Specchio a tre facce (2012).
The critical biography on his works is extensive. His writings have also been published in Serbia, Canada, Malta, Spain, Chile and Rumania. He is cited in the encyclopaedia La letteratura in Italia, by G. Barberi Squarotti (Utet). His poems appear in many anthologies.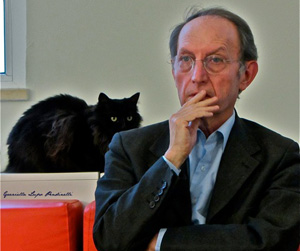 Giovanni Invitto is Full Professor of Theoretical Philosophy at the University of Salento. He has been Head of the Faculty of Education Sciences. His scientific interests regard mainly 20th century European thought. In 1987 he founded the on-line philosophy quarterly "Segni e comprensione" (Manni), of which he is the editor. He is a member of the Scientific Committee of the trilingual review "Chiasmi International" (Mimesis) dedicated to Merleau-Ponty and of the "Sartriana"series (Marinotti). Amongst his publications: Le idee di Felice Balbo (Il Mulino, 1979), Sartre dal "gioco dell'essere" al lavoro ermeneutico (Angeli, II ed. 2005), Sartre. Dio: una passione inutile (Messaggero, 2001), La tessitura di Merleau-Ponty (Mimesis, 2002), L'occhio tecnologico. I filosofi e il cinema (Mimesis, 2005); La misura di sé tra virtù e malafede e Il diario e l'amica. L'esistenza come auto narrazione (2012).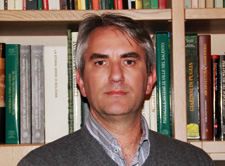 Agronomist and landscape gardener, he has worked on numerous projects in the sectors of landscaping, the safeguarding of vegetable biodiversity and nature reserves and habitats, advised on analyses of landscape, vegetation and botany, carried out research into environmental impact and designed projects for green areas. He is the Technical Co-ordinator of the Botanic Garden at the University of Salento and author of several publications dealing with parks, historical gardens and botanic gardens and on the conservation and utilisation of vegetable species.
Biologist, PhD. in Ecology, freelance professional in the field of scientific research into fauna and the management thereof and of areas of natural beauty.
He works with universities, research bodies, public administrations and associations, amongst which the Fauna Observatory of the Puglia Region and that of the Province of Lecce.
He is particularly involved with the ringing and monitoring of birds and other terrestrial vertaebrates, is co-ordinator of national and international ornithological research projects, author of numerous scientific publications, and is currently the Chairman of "Or.Me." and a member of the Editorial Board of the scientific review Gli Uccelli d'Italia.
He has participated in projects in the field of safeguarding and restoring the environmment and carries out impact evaluationsand monitoring for wind farms, photo-voltaic stations and various infrastructures.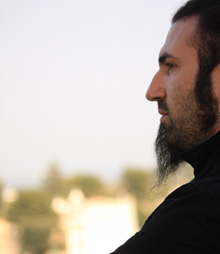 Born in 1980, he works in the field of software development and I.T. systems. His passion, however, is writing in all its forms. Fascinated by the beat generation, he loves to write about people and the street, often taking photos of the characters he writes about.
His debut as a writer was with the compilation entitled Tattile, published by La Vallisa. He has often worked together with Prof. Daniele Giancane, teacher at Bari University, and has contributed to some poetry collections, curated by him, like Poesie di rabbia dal Sud and Scissione blues.

Maria Lisella has been an editor and journalist for most of her life and has covered the travel industry, a profession that has taken her to dozens of countries. Today, her work appears in FOXNews.com, AFAR, Sherman's Travel, Travel and Leisure, German Life Magazine, New York Daily News, Spa Review Magazine.
Pushcart Poetry Prize-nominated work appears in Amore on Hope St. (Finishing Line Press) and Two Naked Feet (Poets Wear Prada) as well as The New York Quarterly, Paterson Literary Review, Skidrow Penthouse, Feile Festa, FoxHill Review, Gradiva, New Verse News, Philadelphia Poets. Co-curate Italian American Writers Association literary readings at Cornelia St. Cafe and Sidewalk Cafe in NYC.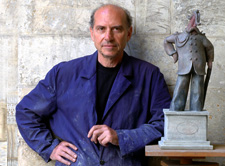 Artist, born in San Cesario di Lecce, in 1943, he was educated at the Istituto Statale d'Arte "G. Pellegrino" in Lecce.
From 1963 to 1967 he lived in Florence, where he attended the Accademia di Belle Arti and also got a diploma in graphics from the Leonetto Cappiello school.
In 1976 he gave up graphics and devoted himself to working in ceramics.
His works reveal the drama of human comedy, fruit of his study of psychology and semiotics.
The background is Salento, with its mixture of comic verve, fear and omnipotence, its sacredness and optimism. In the center there is the world of the humble and that of animals, which in their turn reflect human diversity. His entire repertory is linked to the ingenuity of narrative fable made concrete and nourished by the eternal weapon of irony.
His works are to be seen in museums and public and private collections.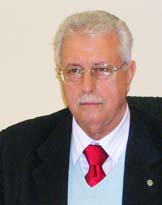 Born in Verona, he has the Chair of Systematic Botany at the University of Salento and is in charge of the Botanic Garden. He is Elected Member of the Academic Senate.
He carries out research activity on themes inherent to the flora and vegetation of Salento and Veneto, with the main objective of applying the criteria of conservationism.
He has taken part in numerous projects in the field of conservation and territorial management in co-operation with many City Halls, the Provinces of Lecce and Brindisi and the Puglia Region.
He has co-ordinated and has been the chief scientist involved in many projects for INTERREG Italia-Albania with the aim of safeguarding biodiversity.
His scientific production consists of more than one hundred publications.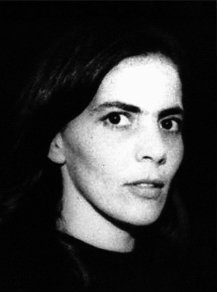 Independent professional journalist, she writes for the daily La Gazzetta del Mezzogiorno and has published articles and interviews for various others such as Max, Rolling Stone, Rodeo, Alfa Beta. She has curated special communication projects for contemporary art through initiatives like "Intramoenia Extra Art" in Puglia's castles, "Super - Sentieri neobarocchi tra arte e design" in Lecce, the "LUM Award for contemporary art" in Bari. She co-ordinated the shows "Da sopra/giù nel fossato" in the Swabian Castle in Bari, "Trailer Park" and "L'uomo senza qualità" in the Teatro Margherita. She teaches at the Luiss Master of Art in Roma and has curated a series of meetings under the banner of "Arte e sconfinamenti" for IED in Rome. She works with the Fondazione Morra and Fondazione Morra Greco in Naples and in Nuoro with Museo Man. She is a member of the "Manual Comunicazione Informazione Immaginazione" group, which won the silver ABO for communications.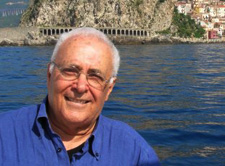 Born in Bari, a graduate in Italian Literature, journalist, Art critic and historian. He writes for La Gazzetta del Mezzogiorno of which he has been co-editor and publishing editor, and works on national magazines. Teacher of Art History at the Accademia delle Belle Arti in Lecce and Bari. Organizer and curator of numerous contemporary Art exhibitions. Author of monographs, essays and texts for catalogues, he is the winner of numerous awards for his work as a journalist and scholar, including the "Gargano", the "Valentino d'Oro", "Nuove Proposte", the "Renoir Award" and the "Sulmona".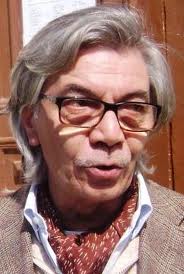 Member of the Ordine Nazionale dei Giornalisti since1993, Giuseppe Massari sub-edits and writes for the regional newspaper Puglia e Lucania, and was head sub-editor for the Matera office from 1991 to 1994. Later he was in charge of the administrative politics pages of the Puglia edition of the daily ROMA, and the Quotidiano di Bari.
He has worked with La Vetta di Picciano, a bullettin published by the Olivetan Benedictine Fathers; with the monthly Novus, and with Nuova Puglia Emigrazione, twice-monthly bulletin published by the Migration Office of the Regione Puglia.
He has published two works of historical research: Il culto mariano a Gravina, dal 400 ai giorni nostri, in 1988, and Grazie sorelle, about the presence of three religious congregations which are no longer present on the religious and ecclesiastical scene in Gravina.
He has curated a collection of poetry in Gravina dialect by poet Donato Marvulli. He is co-author of Gianni Mastrangelo, la coerenza delle passioni, il radicamento delle idee, published by Edizioni Radio in Putignano, and author of: Antonio Bonavita: un carabiniere dimenticato, about the death of a man from Gravina injured in clashes in Gravina in Puglia, during the "hot days" after the attack on Palmiro Togliatti, in Rome, on 14th July 1948.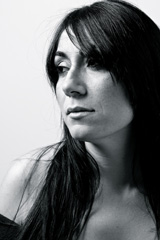 Born in Trani on 11th July 1979, she lives and works in Barletta.
Graduate in the field of Animal Production she works in the field of health consultancy. She dedicates herself to writing poetry and plays basing her production on the fusion of the two languages. Her first publication was the compilation Afona del tuo nome, published by La Vallisa in Bari and then translated into English by poet Jack Hirschman and published in California. Her poems have been published in Serbian Cyrillic by the Serbian poet Dragan Mraovic and she was invited as a representative of Italy to the 49th Festival of Literature in Belgrade, in 2010.  
She works with the Associazione Teatrale Marluna Teatro in Trani and with various artists in the area.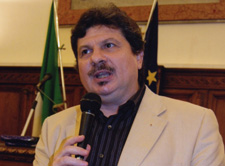 Journalist and writer, he was born in Taranto in 1954 and lives between Taranto and Rome, where for 25 years he was the most important parliamentary reporter for the Gazzetta del Mezzogiorno. He has also been the Deputy Chairperson of the Italian Press Room which hosts the correspondents of all Italian newspapers in the capital. Once the Editorial Office in Rome closed, for ten years he was in charge of the Arts and Ents. Pages for the Ionian edition of La Gazzetta del Mezzogiorno. He continues to work with various dailies and magazines and with Radiouno Rai.
He has had and still holds many positions in the professional journalists' associations (amongst other things he has been a member of the National Journalists' Association and Deputy Chairperson of the Puglia Press Association; he is currently chairperson of the Italian Press Federation.
Graduate in Italian Literature, he has held courses and workshops in journalism at the University of Basilicata and in some Taranto High Schools.
Since 2011 he has been director- in-chief of the "Archivio storico pugliese", review, an organ of the National History Society for the region of Puglia. He has published a manual of parliamentary journalism, a brief history of journalism and communication, texts on history and science, books on the history of gastronomy as well as research about historical Vanguards and Futurism.
Born and resident in Lecce, works as a botanist at the Laboratory of Systemic Botany and Vegetable Ecology at the University of Salento. He is interested in spontaneous flora and vegetation and in particular in rare species and those that risk extinction and in spontaneous orchids. He is the co-author of about 200 publications including scientific works and divulgative texts. He has participated as regional representative in various national projects of the Società Botanica Italiana amongst which: "Rete Natura 2000"; "Censimento Habitat Prioritari"; "Censimento della Flora Esotica pugliese"; "Check-List della Flora Pugliese"; "Stato delle Conoscenze della Flora Pugliese"; "Carta delle Serie di vegetazione della Puglia"; "Individuazione delle Important Plant Areas della Puglia".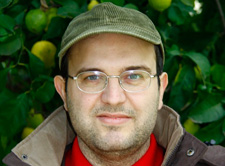 He was born in Bari in 1978 and graduated at the University of Salento in the conservation of cultural heritage with a thesis in Geography on the Nature Park of "Terra delle Gravine" from the point of view of local development, then took a Masters degree in "Geographic Information Systems for the monitoring and management of the territory" at the University of Florence.
He was awarded a grant by the Regione Puglia, to carry out his activities at the Nature Reserve of Torre Guaceto and the workshop of Landscape Ecology run by the University of Lecce and has gained the qualification of Environmental Consultant and Auditor "EMAS" (in the sector of refuse treatment plants and waste water, Scuola Emas and Ecolabel of the Regione Puglia).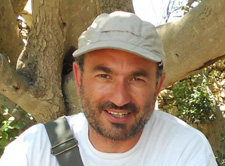 Biologist, junior high school teacher, he has worked in co-operation with the Botanic Gardens and Botanic Workshop at the University of Salento for over ten years, in the field of vegetable biodiversity with particular reference to the spontaneous species and those grown in Puglia.
PhD. in Fundamental Ecology, he has conducted census studies and studies of the characterization of the fruit varieties typical of Puglia and in other regions and islands in the Mediterranean, publishing scientific works, texts and informative videos on agriculture and the environment. For Salento he has assessed and registered more than one hundred varieties of figs, some of which are described in his latest book: Fichi di Puglia. Storia, paesaggi, cucina, biodiversità e conservazione del fico in Puglia (Figs of Puglia, landscapes, cookery, biodiversity and conserving the fig in Puglia).
Currently he is a member, as naturalist expert, of the Executive Committee of the Otranto-S.M. di Leuca and Tricase Woods Regional Nature Park.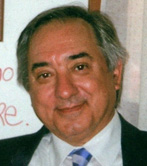 Dario Cherubino Nicoli, professional journalist, has belonged to the Venice Ordine Nazionale dei Giornalisti since 1970. He has always worked for Poligrafici Editoriale which he left in 2010, at the level of editor-in-chief of the Quotidiano Nazionale which brings together three national newspapers: il Resto del Carlino, La Nazione, Il Giorno. He has held course and conferences in journalism and has published: I Grandi del Polesine, Atlante Polesano, Polesine Ieri, oggi, domani and has edited various periodicals.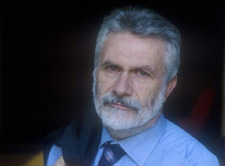 Writer and journalist. Born in Melfi, he lives and works in Bari where he is Editor-in-Chief of the local RAI t.v. station. Amongst his many published novels: I fuochi del Basento (1987, "Premio Supercampiello"), La baronessa dell'Olivento (1990), Ombre sull'Ofanto (1992, "Premio Grinzane Cavour"), Dio di Levante (1994), Diario Mediterraneo (2000, "Premio Cesare Pavese"), Viaggio a Salamanca (2002), Malvarosa (2005, "Premio Mondello"), Giustiziateli sul campo. Letteratura e banditismo da Robin Hood ai nostri giorni (2007), Viaggio in Puglia (2009), Santa Maria delle battaglie (2009, "Premio Acqui storia"). The University of Foggia awarded him an honorary degree in Philosophy and Letters. For the cinema he scripted the film Il viaggio della sposa, directed by Sergio Rubini, and La luna nel deserto, directed by Cosimo Damiano Damato, a cartoon freely inspired by the novel Desdemona e Cola cola, published by Giunti.
His most recent novel is: Fernanda e gli elefanti bianchi di Hemingway (2010).
His books have been translated into several languages.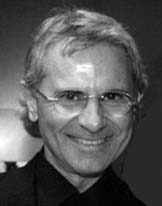 Journalist and essayist. Graduate in Economics and Sociology, he edited La Gazzetta del Mezzogiorno in Bari for 13 years, and is now leader writer and cinema critic. He has also managed the television station Antenna Sud. He teaches the Master in Journalism course for the Puglia Professional Register of Journalists, after having taught public communications and advertising at the University of Bari. He has written about fifteen books on culture, history and Southern Italian society. His latest is Alla riscossa terroni (Manni). In March 2011 Fuoco del Sud came out (Rubbettino ed.). Amongst other awards he won the special "St Vincent" prize for the campaign "Premio Nobel per la pace al Salento" (Nobel Peace Prize for Salento).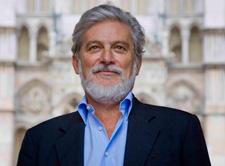 Originally from Ferrara, he is a poet, writer and journalist who has been translated into 26 languages. He has alternated his activity as a teacher at school and at university in Ferrara with that of conference speaker in those countries where his works are read.
His narratives range from historical novels to those of fantasy and visionary works.
His multiple-award-winning production includes seven collections of poems and seventeen novels.
Twice "Premio Selezione Campiello", twice finalist at "Strega" and "Viareggio", Superpremi "Grinzane Cavour" and "Flaiano", Premi "Montale", "Scanno", "Procida Elsa Morante", "Stresa", "Basilicata", "Zerilli Marimò" and many others…
Amongst the newspapers to which he has contributed as a journalist are: Il Corriere della sera and The New York Times.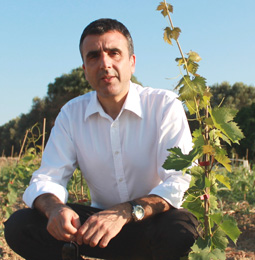 Born in Borgagne di Melendugno (Lecce) in 1963, expert in agriculture and bunker by profession. Sommelier and member of Slow Food with a passion for photography, poetry and painting. Organizer and promoter of cultural initiatives: from Jazz Festivals to social and cultural projects strictly connected to the original lands that are all included in "Borgoinfesta Salento Mater Terra".
President of the Association of Social Promotion called "Ngracalati" which, as well as Borgoinfesta, has promoted the first "orto in condotta" Slow Food in the province of Lecce and the creation of a vegetable garden in Benin, in the orphanage of Ouenou that hosts 110 bambini adopted by the community of Borgoinfesta.
Recently he has become a small vine-grower and hopes to become a wine producer.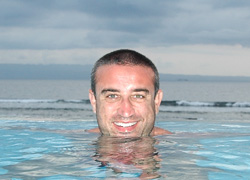 After being a researcher at the University of Salento, in 2005 he became Associate Professor in geography at the same institution. Since 2007 he has worked in the Faculty of Political, Social and Territorial Sciences at the Brindisi seat, where he is the regular professor in the teaching of Territorial Organisation and Analysis. In 2011 he was entrusted with the teaching of the Geography of an Italian Region and that of Didactics of Geography.

He has published numerous monographs and other works nationally and internationally.
His research interests range from the management of environmental resources to the safeguarding of the natural heritage, from the rehabilitation of waste land to the individuation of ecologically sustainable models of development.
In 2007 he began taking underwater photos of a scientific, naturalistic and documentary nature which have won him numerous prizes in national and international competitions.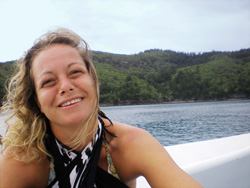 Dietician, born in Lecce, she graduated in Dietetics and Applied Dietetics at the Frederick II University of Naples.
Her texts on Alimentation, Education and Physical Activity have been adopted in Alimentary Educational Projects by the Ministry of Agricultural Policy in some schools in Campania and Puglia.
She works in the field of Nutritional Education and Diet Therapy in pathology.
Since 2010 she has worked with the staff of "Tavolo Tecnico" in the dept. of Hygiene, Health, Stray Animals and Quality of Life at the Lecce City Hall.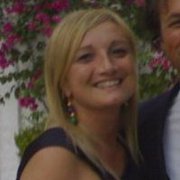 Born in Martina Franca, in the province of Taranto, in 1971, where she attended the Liceo Classico "Tito Livio". She has lived in Massafra since she enrolled at the University of Bari.
After her university studies and specialisation in Modern Literature and Journalism and Publishing, at the Faculty of Literature, in 2006 she began to work with the daily La Gazzetta del Mezzogiorno, in the central editing office in Bari, in the arts and entertainments sector.
She has participated as speaker at literary conventions and takes an interest in promoting and organizing cultural events, amongst which the first edition of "Frontiere - La prima volta", the multidisciplinary review of arts and learning that brought Bari into the public eye on an international level.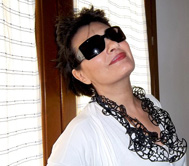 Correspondent for L'Idea Magazine N.Y. and freelance illustrator, she was born in Bitonto and lives in Cesena. A teacher of Italian in Hamburg and Berlin, married to a Slovakian, she considers herself a grounded gypsy, citizen of the world, whose loves are fashion, Japan and her old Volkswagen "Beetle". She loves the night and water, computers and technology in general and hates war and all forms of fanaticism.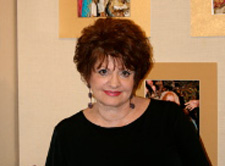 Award-winning photographer dedicated to the subject of Italy and her hometown, New York City. 

 Recently, she has broadened her scope to connect the traditions of Italy, the land of her heritage, with those same traditions as they were continued in the U.S. by Italian immigrants and has documented these events in some series about the tradition of the presepe, various religious festivals and the culture of Italian food. 
Sanseverino is a recipient of the Woman of Achievement in the Arts Award (New Jersey). She has had solo exhibitions at the Westchester Italian Cultural Center, the Garibaldi Meucci Museum,  Wagner College and the Columbus Citizens Foundation, in New York. She has held lectures as well as photographic exhibitions at the Italian American Museum and the Casa Belvedere, in New York, and Ramapo College, in New Jersey. Her work has been featured in Bridge Apulia-USA magazine, highlighting the beauty of the Puglia region. Her photographs are on permanent display at the Frederick Gallery in Spring Lake (New Jersey), Wagner College, in Staten Island (New York) and in various private collections in the U.S., Italy and Argentina.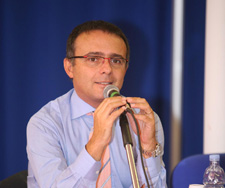 Born in Bari, graduated in Law, he has been a professional journalist since 1980 and contributes music reviews to the daily La Gazzetta del Mezzogiorno.
He has taught History of Music for Education at the "Conservatorio U. Giordano" in Foggia and has taught Music Criticism at the Faculty of Italian and Philosophy at the University of Foggia.
Since 2001 he has been a lecturer in the History and Aesthetics of Afro-American Music for the degree courses in Jazz Music at the "Conservatorio N. Piccinni" in Bari and since 2008 also at the "Conservatorio Nino Rota" in Monopoli.
In the role of author and director he has made more than forty radio broadcasts on performances and music in Puglia, transmitted from the regional headquarters of the RAI.
Expert on Afro-American music, he has contributed since 1987 to the specialized review entitled Musica Jazz, has written music reviews for various national dailies and essays for the Istituto dell'Enciclopedia Italiana. Some of his articles have been translated and re-launched in the United States and cited in the music bibliographies of artists such as Miles Davis, James Newton and Tony Scott.
He is the author of some theatrical scripts, amongst which the musical show entitled "Tango Stories". His latest work "Variazioni sui colori del cielo", about the music by composer Biagio Putignano, opened successfully in Salzsburg and has since been performed in Lecce, and in Bari, at the Piccinni Theater, played by actor Alessandro Haber, in the season organized by the Fondazione Lirico Sinfonica Petruzzelli e Teatri di Bari.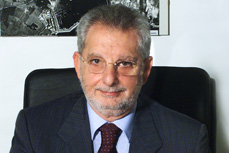 Graduate in Ancient History at the University of Lecce, he is Professor of Numismatics at the Department of Cultural Heritage at the University of Salento. He has also taught at the Faculty of Literature and Philosophy at the University of Bari. Former Head of Department of Cultural Heritage of the University of Salento and Scientific Research Delegate at the same University, he is President of the Institute of History and Archaeology of Magna Grecia in Taranto.
His scientific work has been mainly dedicated to the study of themes concerning the relationships between the Greeks and non-Greeks in Southern Italy; in particular in the areas of present-day Puglia, Basilicata and Calabria; themes on which he has published numerous articles and essays, and spoken at various conventions on the subject in Italy and abroad.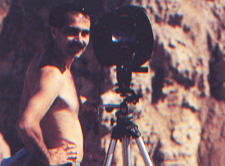 He was born in Bari in 1953, where he lives and works.
As an ornithologist and naturalist he is concerned with the management and conservation of natural resources, in particolar of rare and threatened species, protected areas, etc., both at a national and international level, for public administrations and private companies. 
Since 1999 he has been employed as the consultant for the technical office of the Parks and Nature Reserves Office of the Puglia region.

His activity divulgating information and educating about the conservation of nature is an important and complementary aspect of his scientific work which has yielded over 40 publications. He has also held numerous photographic exhibitions.
In 1990 he published Natura in Puglia (Adda Editore), one of the most profound analyses ever published about Puglia's natural patrimony.
 In 1994 he published Parco Nazionale del Gargano (Adda Editore), an environmental, historical and naturalististic analysis of the first National Park in Puglia, followed, in 2003, by the book Isola Biologica, La fauna del Parco Nazionale del Gargano, published by the Parks Commission.
On behalf of the Italian Touring Club he was responsible for the parts of guide book called Parchi e aree naturali protette d'Italia relative to the protected areas in the regions of Puglia and Basilicata.
For Mondatori publishers he was responsible for some of the naturalistic aspects of a volume on Montenegro.
He has written numerous articles and publications of a didactic and divulgative nature for national magazines like Oasis, Airone, Ali Natura, etc.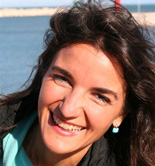 Journalist, works for the Arts and Entertainment section of La Gazzetta del Mezzogiorno. A graduate in Political Science, she has had the following works published by Laterza publishing company: Lampi e splendori (2000); Fari d'Italia (2005); Luci sull'Adriatico (2009). She has also published a log book of her voyage from Bari to Myra in the wake of 62 sailors who made the journey in 1087, following the Mediaeval route in a sailing boat.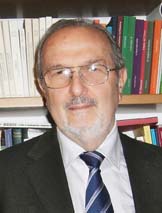 Linguist. Born in Alessandria in 1941, he studied at the University of Turin and teaches Italian language and Italian Dialectology at the Faculty of Foreign Languages and Literature at the University of Salento where he has held the Chair in Italian Linguistics since 1975.
He has published books and articles on the subject of the contemporary Italian language, education, linguistics (Italian didactics), Italian dialectology (Salento and Piedmont dialects), and sociolinguistics. He continues to contribute to newspapers (La Repubblica, La Gazzetta del Mezzogiorno) and to scientific and popular magazines, both Italian and foreign, and to the Institute of the Italian Encyclopedia (Treccani). Amongst his most recent works: Introduzione all'Italiano contemporaneo (editing and essays), Fondamenti di dialettologia italiana (with Corrado Grassi and Tullio Telmon), Introduzione alla linguistica italiana (with Annarita Miglietta), all published by Laterza. He is the author of school texts on grammar and other instruments for linguistic education for Middle and High Schools; he has been the co-editor of the journal Italiano e oltre, Chairman of the Società di Linguistica italiana, Rector of the University of Lecce.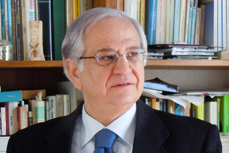 Vito Spada is a Senior Executive Banker with more than 28 years of experience managing international banks and in particular an expert of portfolio and risk management at corporate level for Italian banking institutions in Europe, Asia, USA and Italy with notable experiences in London, Singapore, Hong Kong, New York, Rome and Milan.
He has been visiting Professor at the Universities of Bari and Florence where he lectured on Corporate Finance.
Since 2008 he has been Professor of Banking and Finance at the Università del Salento in Lecce, where he published a book in 2010 on the financial crisis.
He is also editorialist of Italian newspapers and magazines writing on monetary policy, economics, banking and current affairs.
In Malta he was a keynote speaker at the 4th Finance Malta Conference in 2011 on the changing economic and regulatory environment in the aftermath of the crisis and in 2012 at the National Conference on risk management for MARM.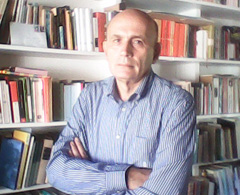 Graduated in Modern Italian Literature at the University of Padova and took a Ph.D. in Italian Literature at NewYork University.
Professor of Italian Language and Literature for the Ministry of Foreign Affairs at New York University, Brooklyn College CUNY (City University of New York) and the Universidade Federal do Espirito Santo, Brazil, and is currently Visiting Professor at the Universidade de São Paulo and Universidade Federal do Rio de Janeiro.
He has published books and numerous articles in Italian and international academic journals.
His forthcoming book, On the character of Italians, is to be published by São Paulo, Companhia das Letras/Penguin Books in 2013.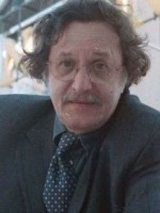 Journalist and writer, he contributes to many newspapers. Expert on folk traditions and gastronomy, he also enjoys painting; in fact, he has embellished Lunari di Puglia with watercolors dedicated to various aspects of Puglia.
For Progedit publishers he has written Cucina vecchia buoni piatti di Puglia e Lucania (Bari 2004), Sotto schiaffo. Storie di usura (Bari 2005), Lunari di Puglia (Bari 2006, with Vito Maurogiovanni and Nino Lavermicocca) and Puglia Fuori Strada (2008, with Corrado Palumbo).
STUDIO AMBIENTALE AVANGUARDIE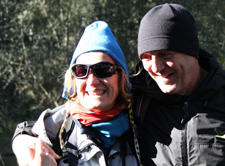 Emanuela Rossi 
Biologist and bio-spelunker, she has been working in the environmental sector since 1991. She has been a Park guide in the Alpi Apuane and an environment guide in the region of Tuscany and has been working as an environment excursion guide in Puglia since 2001.
After her university studies she participated in studies of the marine environment and of the distribution of cetaceans in the Mediterranean and since 2000 has been studying subterranean fauna, in particular that of Puglia, with the bio-spelunking "Laboratorio ipogeo salentino Sandro Ruffo".
She has had various scientific works relating to bio-spelunking published along with the scientifically correct fable Mi chiamo Terra.
She is working with the environmental studio "Avanguardie", which takes care of didactic projects and ecotourism, and for it guides trekking excursions in Puglia and Basilicata.
Salvatore (Totò) Inguscio 
Naturalist and bio-spelunker, author of numerous articles and scientific publications and of the scientifically correct fable Mi chiamo Terra.
For over 20 years he has been interested in the safeguarding of the Karst areas and subterranean fauna. He is specialized in the "Nature and Landscape Reclamation in the Mediterranean Environment" and the "Safeguarding of the Karst Areas". For a long time he has been the scientific head of the "Federazione Speleologica Pugliese" and regional co-ordinator of the National Commission for the Puglia Region School of Speleology, part of the Italian Speleological Association, and has participated in many archaeological digs in Salento with the Universities of Siena and Lecce.
Since 1986 he has been an environment excursion guide and deals with spelaeological themes with "Laboratorio ipogeo salentino Sandro Ruffo".
Owner of the environmental studio "Avanguardie" he guides their trekking in Puglia and Basilicata.
(Photo of Emanuela Rossi and Salvatore Inguscio courtesy of Andrea De Simeis)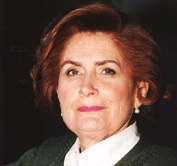 A socially engaged intellectual she has published research, studies and surveys about her region, Apulia.
She was born in Altamura, the main town of the Murgia Area whose various aspects she has written about for many years.
She is a journalist, writer, History and Philosophy teacher and headteacher of the Liceo Scientifico Statale "Frederico II", lecturer and Head of the Folk Culture and Traditions Section of CRATE (Regional Center of Assistance and Defense of the Apulian Emigrants in the World).
As a journalist, she has been a special correspondent and contributor for the daily La Gazzetta del Mezzogiorno for which she runs a column about Folk Culture.
She has won many newspaper awards: "Sasso di Castalda" (1976), "Leader d'Opinione" (1980), "Città di Gallipoli" (1980), "Nonino Risit d'Aur" (1982), "Murgia-Dibenedetto-Loizzo" (1983), "Motula" (1992), "Antigone" (1995), "Mandurion" (1998), "Cesare Pavese - Il vino nella letteratura" (2005), "Premio Altamura città del pane DOC" (2007).
In 1989 the President of the Italian Republic gave her "the Gold Medal for culture and art".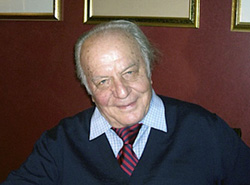 Poet, writer, translator and Latinist, born and raised in San Marco in Lamis, on the Gargano, he has lived for over sixty years in New York, where he has taught Italian Literature at the College of Mount St. Vincent and at Herbert H. Lehman College of the City University of New York.
Already a well-known author of lyric poetry in the Italian language, he acquired fame as a poet in the English language in 1956 on winning the prestigious "Greenwood Prize". This was followed by the publication of various collections of poems in English (Rind and All, The Fifth Season, Gente mia and Other Poems, etc.), short poems in English and a verse drama, again in English (If Gold Should Rust).
He is one of the most successful neo-Latin poets with a copious production collected into three volumes (Carmina Latina, Carmina Latina II and In nobis caelun) and the author of numerous collections of poetry and short poems in Gargano dialect, and in Italian, of an autobiography in three volumes (La parola difficile, La parola nuova, La parola antica) and of several essays.
Translator of important classics of Italian Literature, amongst which Tasso's La Gerusalemme Liberata, all Michelangelo's poetry, Il Ninfale fiesolano by Boccaccio, all Dante's poetry apart from the Commedia, the Canti by Leopardi, works by Alfieri and Pascoli, Il mondo creato by Tasso and Il Morgante by Pulci, which had never been translated into English before.
He has been awarded countless prizes. His work has been the subject of many essays written in Italian, English and Latin.

Nichi Vendola was born in Bari in 1958 and holds a degree in Letters and Philosophy. He is a journalist and author of the following books: Prima della battaglia (Eura press, 1983), Soggetti smarriti. Memoria e presente nel racconto di una passione comunista (Datanews, 1991), Il Mondo capovolto (Datanews, 1994), La mafia levantina. Rapporto sulla criminalità organizzata in Puglia (Edipuglia 1996), Lamento e morte di Carlo Giuliani – poesie (Frilli, 2001), Ultimo Mare (Manni, 2003), Soggetti smarriti. La sfida di un altro mondo possibile (Datanews, 2005), Dialogo sulla legalità (Manni, 2005), Il dilemma della speranza: un dialogo (La Meridiana, 2006), La fabbrica di Nichi (Manifestolibri, 2010), La sfida di Nichi. Dalla Puglia all'Italia (Manifestolibri, 2010), Riaprire la partita. Per una nuova generazione di buona politica. (Ponte alle Grazie, 2010), C'è un'Italia migliore (Fandango libri, 2011), La vita che vorrei (Audino, 2012).
He is one of the promoters of Lila, the Italian anti-Aids organization, and of ArciGay. He was a member of Catholic Action in his hometown, Terlizzi.
In 1972 he joined the Italian communist youth federation, Fgci, and was a member of its national executive from 1985 to 1988. In 1990 he entered the Central committee of the Italian Communist Party. After the dissolution of the PCI, Vendola was one of the founders of the Communist Refoundation Party, becoming a member of the national executive.
Elected to Parliament for the third time in 2001, he was vice-president of the parliamentary commission of enquiry into the Mafia and other similar criminal associations, a member of the Rules committee and of the 14th Permanent EU policy commission as well as of the Environment commission.
He was first elected Regional President of Puglia in the ballot of April 3 and 4, 2005, and was returned for a second term in the elections of March 28 and 29, 2010.
Besides the other important posts he holds, he is also the national secretary of SEL (Sinistra Ecologia Libertà), the Left Ecology Freedom party.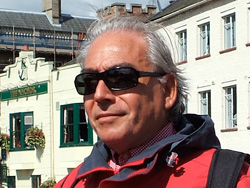 From Salento, Italian and Latin teacher at a high school in Lecce, he has published volumes of poetry, criticism and essays on the principles of poetry.
Since 1985, with Arrigo Colombo, at the University of Lecce, he has animated the "Laboratorio di Poesia" (Poetry Workshop), a community of Salento poets that is inspired by two fundamental principles: the popularity of poetry (encouraging the leggibility and the circulation of texts among the public) and its performance (to bring to everybody, wherever possible, the word of poetry in the form of a performance animated by music and dance). Thanks to the "Laboratorio" there is also the "Salentopoesia", event which has hosted some of Italy's major poets. In connection with this, he created and has edited since 1987, l'incantiere, a poetry journal, which offers room to some, often unpublished, works, by the most significant contemporary poets (recently the publication of unpublished works of Carmelo Bene, Edoardo Sanguineti and Valerio Magrelli).
In the 80s he was a member of the steering committee of the National Union of Writers.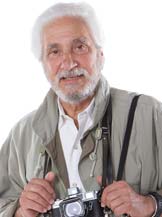 For more than 40 years, award-winning photographer Santi Visalli traveled the globe for leading magazine, newspapers and book publishers. A master craftsman, he has been acclaimed for the range, precision and poetry of his work.
He is a prolific photojournalist who covered the news from social issues to politics to lifestyles to entertainment and photographed five presidents of the United States: Johnson, Nixon, Carter, Reagan, and Clinton. He also worked on films with such directors as Federico Fellini, Lina Wertmüller, and Peter Yates.
Visalli's photos appeared in and on the covers of some 50 magazines and newspapers worldwide, including The New York Times, Newsweek, Time, Life, U.S. News & World Report, Forbes, American Heritage, Paris Match, Stern, Oggi, Epoca, and L'Europeo.
Expanding to a more permanent form of photojournalistic expression—coffee table books—Visalli created 14 full-color cityscapes published by Rizzoli: Chicago, Boston, San Francisco, Los Angeles, Miami, New York, Washington, D.C. and Las Vegas.
In 2009, in Italy, Vianello published his book Icons, a collection of b&w photos of numerous personalities of the 1960s through the 1990s.
His photographs are in many private collections, and five are in the permanent collection of the Santa Barbara Museum of Art (California).
His photography has also been exhibited in the United States and Europe in both one-man and group shows.
In 1996, he was made a Knight in the Order of Merit of the Republic of Italy.
His files contain more than 200,000 photographs of well-known personalities of four decades, plus scenics, architecture, and cityscapes of major American cities.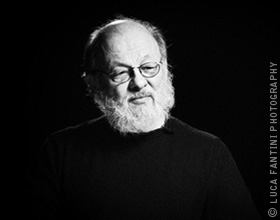 Poet, novelist and essayist, he has published Astoria: A Novel (Guernica, 1995; "American Book Award" 1996), An Oration upon the Most Recent Death of Christopher Columbus (longpoem, VIA Folios, 1993), A New Geography of Time (poems, Guernica, 2004), Buried Caesars, and Other Secrets of Italian American Writing (critical history, SUNY Press, 2006; "John Fante" and "Pietro DiDonato Award", "Sons of Italy in America, New York State", 2007; "Premio Giuseppe Acerbi", Castelgoffredo, 2008). His present project is an epic poem entitled Ellis Island, currently appearing in parts. A bilingual edition of its first four books (there are fifty-two books in all) has been translated into Italian and published by abrigliasciolta (Varese, 2010). One can read random sonnets (a vast number of them) based upon the whole text at the website ellisislandpoem.com
Robert Viscusi is Broeklundian Professor in the Department of English and Executive Officer of the Wolfe Institute for the Humanities at Brooklyn College of the City University of New York. A member of PEN International and The Grolier Club, he is also Founding President of the Italian American Writers Association. He was awarded the "Gladiatore d'Oro" Award of the Provincia di Benevento in 2005.
(Photo of Robert Viscusi courtesy of Luca Fantini)