- FEBRUARY 2018 -
THE POEM
Greetings from Punta Meliso
by Lino Angiuli
to Antonioverri and Salvatoretoma
What's the news over there? Where
the myrtle is sure to be transparent? And
the pomegranate offers up its well-mannered silences?
one by one without showing off?
and what do you think? of our fate?
getting pushed around from noon to midnight?
as if we have to pay
ithe price of a sin? committed
against the one-eyed idol of absence?
And yet
we know how to place one stone next to another
we know how to converse with the mistral that
enrages the sea and changes its mind
we know how to hold an olive tree's hand
and christen it in the name of the Mediterranean
And yet
how many sacrifices to the totem of the past
disembarkments, embarkments of human flesh
and how many voyages like yours 
towards the land in which every word blooms
like a prophecy on a winter's log.
(Translation by Susan Perry) swiss 
From: Cartoline dall'aldiqua: ventotto paesìe, 2004, Quorum Italia, Bari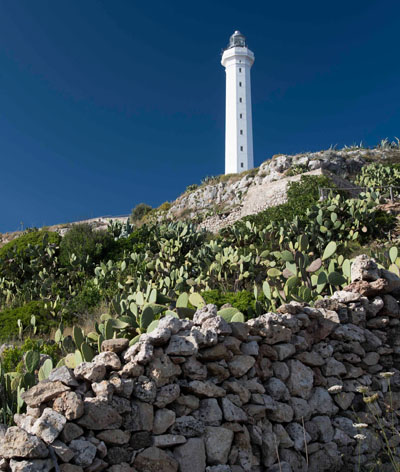 Santa Maria di Leuca. Photo by Nicola Amato