- FEBRUARY 2018 -
Culture
Journey through the gardens of Italy

A new Touring Club publication, L'Italia dei giardini, with pictures and authoritative texts, tells the story of over 300 flower-filled paradises. The section devoted to Puglia is particularly lavish, covering gardens from the Baroque age to those of the 1900s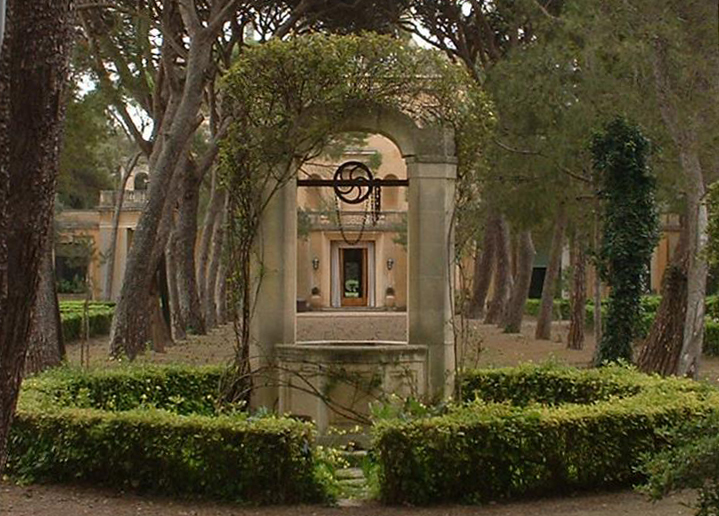 Lecce. Villa Reale
Italy, the garden of Europe. In the middle ages, gardens were confined to convent cloisters and, at the most, to the courtyards of a few mansions. It was the Medici family that revolutionized the idea of the garden and developed it following the Renaissance ideals of perfection and balance. Since then the peninsula has become the country of gardens: English gardens, formal gardens embellished with statues and mythological references, public parks and botanical gardens: a guide was needed to tell their story.
That guide is entitled L'Italia dei giardini – Viaggio attraverso la Bellezza tra Natura e Artificio, (The Italy of gardens – a journey through the beauty of nature and of artifice) and is published by Touring Club Italiano and the Associazione Parchi e Giardini d'Italia (APGI) (Association of Italy's parks and gardens).
Paolo Pejrone – authoritative landscape architect, designer of important gardens in Italy and the world – writes that there are over 300 flowery paradises selected by the sector's top specialists who for years have been putting effort and energy into the knowledge and safeguarding of a heritage that is increasingly an integral part of what our country has to offer in terms of culture and tourism. The specialists were coordinated by Vincenzo Cazzato of the University of Salento (Department of Cultural Heritage), who is also President of the Associazione Ville e Giardini di Puglia and of the scientific committee of the Associazione Parchi e Giardini d'Italia.
This is a real Atlas which tells of the many green areas all over Italy: from the system of residences of the Savoy royal family to exotic gardens in Liguria, from the spa parks of Trentino to the gardens of Puglia. 
Puglia – the particularly lavish section which was edited by the Associatione Ville e Giardini di Puglia, a member of APGI – is well represented with various kinds of gardens: from Baroque gardens to those of the 1900s, from the Ville Comunali to the gardens of farmhouses, with texts by Elvira Addonizio, Vincenzo Cazzato and Fabio Ippolito.
The guide gives the opportunity to discover a widespread heritage, an integral part of the natural and artistic beauty for which everyone envies us. If Italy has always been considered the garden of Europe, that is also due to its gardens.
The journey through Beauty amidst Nature and Artifice – as the subtitle says – has favored gardens that are open to the public or can be visited on certain conditions, and excluded other equally important ones that do not correspond to the requirements. 
A census of parks and gardens over the whole country is – along with the commitment to improving the sector's laws and to training highly qualified professional figures – one of the aims of APGI and the Associazione Ville e Giardini di Puglia. This guide is a valuable starting point in helping to make our heritage known also outside the national context. 
L'Italia dei giardini, Touring Club Italiano
(312 illustrated pages, € 19.90; TCI members  €15.92)