- FEBRUARY 2018 -
Bologna
A great love for splendid Castro
It is to the "pearl of Salento" that Rocco Boccadamo has dedicated his recently published book, A Castro, con il cuore, a collection of stories which show, yet again, his unbreakable bond with the history and traditions of his land
by Alessandra Peluso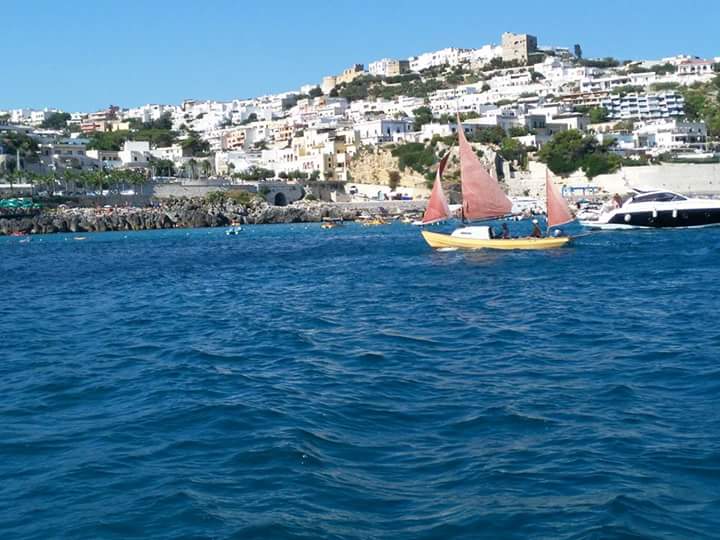 Castro (Lecce)
Culture – wrote Husserl – is the objective sedimentation of the community's knowledge. How can we therefore not consider Rocco Boccadamo the depositary of Salento's culture?
He has been writing about it for years, after experiencing it and loving it, accepting even its most demanding aspects. In his latest book, A Castro, con il cuore (To Castro, from the heart) [Spagine/Fondo Verri], he shows the admirable ability to steer his way through tales that belong to a small but very special village like Castro: a pearl, the breathtaking beauty of the south of Salento.
Boccadamo is fueled by the culture, history and traditions of an area with people who love, welcome, are hospitable, generous and often unaware of being actors in a story. In this, Rocco Boccadamo seems to represent an acid test, the depositary of a culture that needs to be safeguarded. He uses the written word, unlike the cantor or the minstrel poet, and the spoken word, to convey the Salento's culture to all, visitors and non-visitors.
The various tales in the book, as in many of his other publications, represent a link between the present and the past, needed in creating an identity. Without identity one is nothing. The population that has a better relationship with its origins, its identity and its traditions, is also capable of facing up to others, accepting and respecting diversity.
So as well as entertaining the readers with his intriguing stories, Rocco acts as a guide to lead the people of Castro and of the whole of Salento to become aware of themselves, to recognize the value of their identity and to show it to others, thus defending the territory where they live.
However, the author of this helpful satire also holds high the flag of feeling. For Boccadamo, the heart is not only an organ pulsing with life but also with love, that bitter sweet feeling that shakes the depths, frees instinct and creativity and the individual's best and truest part. Equally true is the sun and the heat that warms the immutable rocks of this land, the clear sea of blues and greens, the reassuring moon, the squawking seagulls, wheeling undisturbed.
This is Salento too. And also Castro becomes a place of the soul, of falling in love, as Giuliana Coppola writes in the preface.
So Rocco Boccadamo takes the reader, the tourist, the traveler or the Castro native, by the hand, and leads them up hill and down dale, until they reach Castro's Aragonese castle, where they find peace for body and soul.