- FEBRUARY 2018 -
Literature
Maria Mazziotti Gillan
Poetry can save your life
Interview with the poet and untiring cultural promoter based at the Passaic County Community College, in New Jersey
by Maria Lisella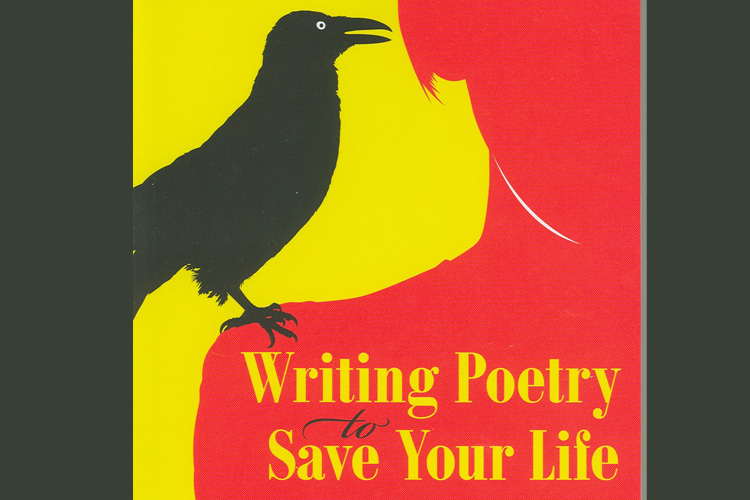 When I arrive at the Passaic County Community College, in New Jersey, I find Maria Mazziotti Gillan at her desk, editing a poem. She is focused on her craft 24/7 so much so that she tells the anecdote of nearly swerving off the road one day so anxious was she to jot an idea down. I am impressed by the energy around her, the energy that fires her work and her passion to convince others to do the same.
Gillan is the Director of the Creative Writing Program / The Binghamton Center for Writers, and a Professor of Poetry at Binghamton University – State University of New York. Back in her hometown, Paterson, New Jersey, she is the founder and the Executive Director of the Poetry Center at Passaic County Community College. Throughout the year, she and Laura Boss, editor of the literary journal, LIPS, run a Mature Adults Poetry Workshop Series, and biannual Writing Retreats at St. Marguerite's Retreat House in Mendham, New Jersey.
Gillan has published 21 books. Her most recent poetry collections are What Blooms in Winter (NYQ, 2016) and the poetry collection illustrated with some of her paintings, The Girls in the Chartreuse Jackets (Redux Consortium).
She is a recipient of the 2014 "George Garrett Award for Outstanding Community Service in Literature" from AWP, the 2011 "Barnes & Noble Writers for Writers Award" from "Poets & Writers", and the "American Book Award" for, All That Lies Between Us (Guernica Editions).
With her daughter Jennifer, she is the co-editor of four anthologies. Last but not least: her work has been read by Garrison Keillor several times.
When did you get the writing bug?
I published my first piece when I was 10 and it appeared in St. Anthony's Messenger. I remember declaring to my family that I planned to be a poet.
What drives you?
I am competitive with myself. And I am full of ideas for more books, for anthologies.  As soon as I send a poem to one journal, if it is rejected, I send it to another, I want my work to be read.
What feeds you?
The drive to know who you are. I may be rooted in my Italian American background but I hope my work transcends that. I grew up in the 40s, a tumultuous time; immigrants from Italy, particularly from Southern Italy, were despised and seen as low-life people. Factories had signs saying "No Italians or dogs need apply". There was a lot of prejudice and when the US went to war with Italy, many Italians tried to hide their backgrounds by changing their names. I find the current attacks on immigrants very frightening and malicious and not so different from the past.
How does class affect your work?
The social markers are strong in America. Coming from where I came from –a coal stove in the kitchen, no living room, never having a sense of how little we had – TV changed all that of course, made us aware of affluence for the first time. Impractical as it seemed, I wanted to be a poet. My family was aghast – it was not a practical decision. I did pursue "practical work" in an office, but I thought I would die. It took me time and a smart professor to counsel me to stop imitating the writing of others and find my own voice, it opened a new world to me. Teaching opened that avenue, too.
You address shame in many poems – the shame you had of your own immigrant background, the shame your son felt about you, the shame of trying to join a higher class that seemed continually out of reach…
Shame can fire your work, it is worth facing it down in all its forms.
You have won dozens of awards, you direct not only the Poetry Center but the entire complex of theater and galleries. What has been your greatest satisfaction?
Being with my mother's family in Cilento, where my cousins were so proud I made a life out of poetry. The town had a parade, translated my work into Italian, young people read it out loud, and I traveled there with my grandson. What also gives me great satisfaction is opening the world of poetry to others, I truly believe it can save your life.
Through your work, at the Poetry Center, you have given many others opportunities to become writers, to explore the world…
The Paterson Literary Review just entered its 36th year of publication, I am very proud of how long it has been published and how well it continues being received: it was named the best literary journal in 2008. And the "Allen Ginsberg Awards" have also continued.
In the introduction to Writing Poetry to Save Your Life: How to find the Courage to Tell Your Stories, Maria Mazziotti Gillan writes: "What I hope to accomplish in this book is to give writing prompts that will help you to get past all the outside influences that keep you from believing in yourself and in your ability to write." Sounds like salient advice for creative expression in any form.
Journalist and poet, Maria Lisella is the sixth Poet Laureate of Queens, New York, where 60 percent of the borough's inhabitants were born outside the U.S. and where 139 languages are spoken