- FEBRUARY 2018 -
Dialect Proverbs
The harsh law of hunger
Ci me dae mmangiare
Chiamu tata
[The one who feeds me
I shall call him "Dad"]
(Salento)
by Alberto Sobrero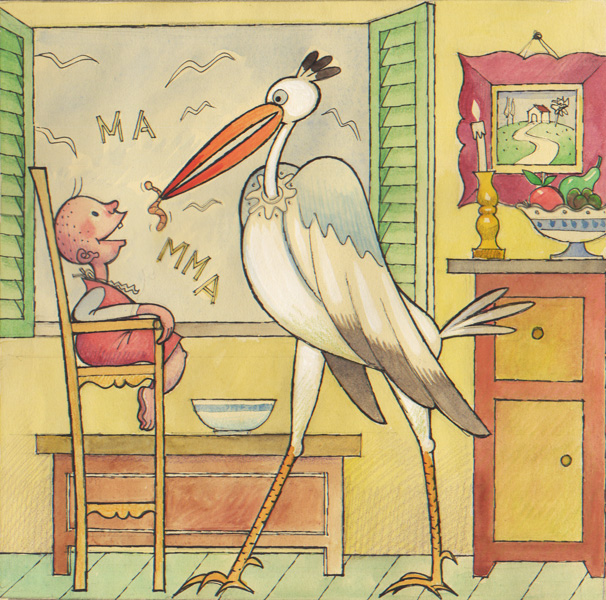 Bruno Maggio. China
The theme of this proverb is crucial, and is perhaps the leitmotiv of all the symphony of proverbs that the century-old wisdom of the people of Salento produced: hunger.
This brings us back to a society in which one instinct predominated over everything: the instinct of survival. This had two fundamental features: it conditioned everyday life, all life long, and affected an enormous mass of the population, not only in this or that civilization, but among all the peoples of the world. It was the problem of nearly one's whole lifetime: central, daily and universal. And it had dramatic features which – even in these moments of serious economic crisis – are unknown to us. We can find some evidence in black and white film clips (neorealist films after World War II) or in rare narrative or film reconstructions (for example The Tree of Wooden Clogs by Olmi): stories told, that for us are voices from another world, which come to us muted, mysterious, and from far away.
Survival and struggle against hunger had instead for large sections of the population a character of a cruel daily life, almost of normality. For this reason they are recurring themes in proverbs and sayings all over the world. And it has always been so.
Ci me dae mmangiare / Chiamu tata: a trace of cynical existential philosophy which gives an idea of the extreme level of degradation caused by hunger, real hunger.
The parents-children relationships are a primitive feature of living in a social environment: they create the basic bond of human relationships, the closest and most secure one. Therefore, struggle for survival is so hard and final that everything can be discussed, even this primordial bond: as long as someone feeds me, I am ready to acknowledge him with the most sacred title for every human being, that is to say, to renounce the strongest love relationship existing in nature. I shall use the name "father" for anyone who, in exchange, will give me a piece of bread.
One should notice that the situation is desperate, very desperate, bat the last resource one can resort to is the epithet of "father", not that of "mother". In the general barbarization of a society that responds only to primordial instincts, only one human relationship remains intact, untouchable, incorruptible: the relationship mother-child. This remains the cornerstone of individual, family and social life. The relationship from which life starts and grows. The last residual of humanity in the wreck of all values.
And finally a remark from a chronological viewpoint. The proverb must be a very old one, not only because 'tata' (dad) is the oldest lexical form used in Puglia to refer to one's father, but also because this term does not have the metrical role of the other proverbs: distribution in two or three lines, rhymes, a recognizable metrical structure. On the contrary, it has the role of a memorable saying, a 'pearl of wisdom', an evocative sentence which is passed on with the strength of the message itself, without any need of mnemonic trickery. And usually proverbs date back to earlier times than proverbs in rhyme. They are very old, just as hunger is very old.