- DECEMBER 2013 -
EDITORIAL
"Extremely loud and incredibly close"
by Flavia Pankiewicz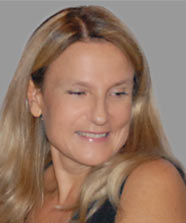 I
t will be difficult to file away this black May of 2012. The image of the sweet face of Melissa Bassi, innocent victim of the senseless barbarity of the attack in Brindisi, has left its indelible mark: that of the dejection of discovering yet again what aberrations the human mind is capable of. Whether it's the mafia, terrorism or an isolated gesture, the madness that sows death amongst the pupils of a school one spring morning is a horror that not even the most extreme of words can define.
      The other tragedy in the face of which we feel impotent is that of the earthquake in Emilia, which is bringing vast areas of one of the most hard-working regions in Italy to its knees, heightening the bitterness and the anxiety already widespread because of the general economic crisis, in the midst of which we still cannot see any signs of hope.
      By that strange interaction that is often created between art and life, Stephen Daldry's film, Extremely loud and incredibly close, from the wonderful novel by Jonathan Safran Foer, which is currently showing in our cinemas and has as its starting point that 9/11 2001, "the mother of all attacks", that has marked our years, seemed to me to be extraordinarily topical. A touching film, during which it is difficult to hold back the tears: for the senseless destiny that rips a beloved parent from a child (but are there any deaths in which we see "a sense"?), for the highly conflictual relationship which, despite their love, Oskar, the child, has with his mother (love, therefore, is not enough to solve everything), for his tenacious obstinacy in denying the event and trying, starting from a re-discovered key, with all his might, to find a meaning, an explanation, which cannot exist. For the courage with which he, like us, fearful and uncertain, faces, in order to go on with his search, everything that he is afraid of with a simple talisman, a tambourine from which he will never be separated, and that he shakes, in the moments of extreme tension, to exorcize his fears. And for the strength with which a person like him, (like us?), alone and solitary and tending to introspection rather than to opening up to others, chooses to face people, to dive into the world, to find the answers to his questions.
      And the obvious conclusion, of the protagonist and the spectator, is that we can do no other than continue to live and hope that perhaps the cure, the "sense", will come from life itself, from our acceptance of precariousness, from the unceasing relationships with other people, from the reconstruction of the web of caring relationships.
      We're going to need it, that tambourine of Oskar's, on the high sea of our days.